The essence of the success of Styx Natural Cosmetics GmBH is the mixture of serious commitment to the highest quality. Natural resources, traditional knowledge, innovative ideas by implementing the careful development and processing, using the highest level of advanced technology which includes no animal testing. Awareness and values are essential in today's world.
The Styx range of all natural products for body care and well being presently exceeds 450 products for retail and over 300 products for beauty and wellness professionals. These products are represented in over 40 countries worldwide, we are proud to be the sole importer of these products to Australia. The products currently available in Australia is growing and increasing as consumers become aware of the effectiveness and the very best quality at affordable prices.
QUALITY
* Only raw materials of natural origin, organic agriculture.
* The raw materials are cold pressed vegetable oils, essential oils, fresh herbal extracts, waxes, oils, Shea butter, Cacao butter, Bee's wax and coconut oil.
* Ingredients such as emulsifiers, preservatives and surfactants are derived from natural raw materials.
* Processing methods are physical, microbiological and/or enzymatically.
* The preservation is as per food preparation according to Austrian Food Codex.
PHILOSOPHY OF THE STYX PRODUCTS
* Traditional knowledge
* Latest technology and machinery to produce the finest quality
* Ingredients researched and tested in our in house laboratory by expertly trained staff
* Raw materials approved by LACON-BIO
* Farmers supply herbal organic ingredietns
* Exclusive use of cold pressed vegetable oils
* Essential oils sourced exclusively from worldwide partners
* Contains no paraffin oil
* Without ingredients of dead animals
* Without animal testing
MADE IN AUSTRIA

"Made in Austria" is a reference to international conventions that a product was produced in Austria. The value added in that country of at least 50%.
NATIONAL AWARD

2003 STYX Naturcosmetic the national award by Economics Minister Martin Bartenstein.
State Awards provided in Austria by the Federal Minister of Economics of commercial enterprises that have gained through exceptional performance by the Austrian industry will be provided. They are thus entitled to use the Austrian coat of arms with a corresponding reference to the award as the top lead character of public expression on business documents, printed matter, in outside business names etc.The tradition goes back to the award of the imperial privilege Imperial Austria.

BIO CONTROL

Organic products are subject to particularly stringent controls. According to the most current regulations, all biologically productive enterprises and their products are rigorously checked.
Mandatory is a BIO-controlled eV independent control system for all producers, traders, processors and marketers. The biocontrol by the association BIO-controlled and must be performed by the manufacturers and processors paid for them.
At least once a year they conduct on company premises an unannounced check of the BIO-controlled association to comply with all policies - both in terms of production, as well as in processing. Violators will be punished according to the severity of the offense, at least by warning, in worse cases, but also by denial of the BIO-controlled seal.

ECOCERT certification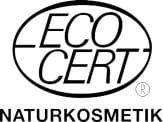 STYX Naturcosmetic produces its products with raw materials from organic agriculture and wild growth. These products will be checked and confirmed by the certification body ECOCERT.
ECOCERT is an organization for organic certification and is now one of the largest bio-certification organisations in the world. ECOCERT certified primarily food and products as well as cosmetics.
ECOCERT natural cosmetics:
95% of the total ingredients are of natural origin
5% of all ingredients in the final product are organically grown
50% of the vegetable materials used are organically grown
Synthetic dyes and fragrances, synthetic greases, oils, silicones and petroleum products are not allowed
no animal testing with the finished product
Use of animal raw materials only from live animals
To preserve only certain substances are allowed
Waiver of genetically engineered commodities
No radioactive irradiation for sterilization of raw materials or products
ECOCERT standard for natural and organic cosmetics
LACON CERTIFICATE

LACON GmBH offers with its locations in Germany, Austria and South Eastern Europe important certifications for the food. Above all this is the certification of organic products.
Certification criteria Lacon cosmetics:
As long as no law of stored harmonized standard for organic cosmetics is available subject to the provisions of Lacon, according to Codex Alimentarius Austriacus, Codex B Chapter 33 "Cosmetic Products", part of the chapter "Natural Beauty". Furthermore, performance evaluation and certification in close collaboration with the legal requirements for organic food.
IHTK (International Manufacturers Association against animal testing in cosmetics)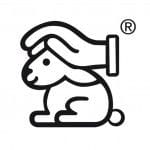 The IHTK is an internationally registered trademark and stands for animal-free cosmetics since 1979 with a focus on natural cosmetics, decorative cosmetics, detergents and cleaners according to the strict guidelines of the German Animal Welfare Association.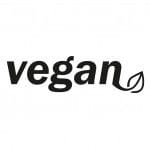 Our vegan logo reveals at a glance which STYX products are 100% free from animal ingredients.