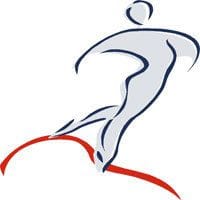 Active clay is a natural organic product that is benefical to beauty treatments and general well being. The clay is imported from the northern region of France which is a recognised source of the finest clays in the world. It is 100% natural clay. The clays are sun dried, this process increases the healing properties of the clay by bringing out more of the clay's valuable minerals. Only the best quality clay which meets with rigid quality specifications to ensure the active minerals are retained and used.
Since ancient times clay has played an important role. The Egyptians used the clay in their mummification process as well as for beauty purposes, Ancient Greeks used clay to treat fractures by using it as a plaster. In the first World War it was mixed with mustard to protect soldiers from dysentry. Clay can also be used for veterinary purposes, often an injured animal will instinctively be attracted to the clay. However clay is continuing to find favour as more natural and holistic therapies flourish.
Clay comes from mother rocks which are transformed century after century with the help of time and rain water. It is transformed and gorged with trace elements, rare mineral salts such as: Silica, Magnesium, Calcium, Copper, Potassium, Magnese, Selenium, Iron, Sodium, Zinc and becomes a high content biomineral complex. All elements act in a synergy, some pick up impurities, others activate cellular replenishment or drain inpurities.
Clay contains 40% of silica which serves as a natural cement, it tones up, regenerates and stimulates the skin. Magnesium and Calcium are involved in the stimulation of cells and also regenrate the skin. Potassium, magnese and sodium help to preserve elasticity and favour the synthesis of the cells and obtain a weaving effect.
These minerals usually decline in women after the age of 45. A distinctive feature of clay is its ability to act as a blotter. It absorbs and removes the colourless veil from the skin, lifts off dead cells and tones. After using clay your skin breathes, purifies and regains its glowing radiance. Clay is a versatile product it can be used for face masks, cleansers, body wraps, baths, poultices, hair treatments, oil free massages, dusting powder and much more.
The benefits of using clay are it firms, tones and cleanses the skin, rids the body of toxins, cellulite reduction as it compacts fatty tissues and tightens the skin and the results are immediate. However lost inches will gradually return so a healthy diet is important. Drinking lots of water will help to flush out your system. However it is important to use the clay which best suits the problem being treated or the temperament of the person.
Suitable for Men and Women.
Available in 5 colours:
Green - the most popular for healing poultices, removing toxins, tissue repair, baths, face and body masks.
Red - for mature, tired, stressed, dehydrated skin as it is an oiler clay.
Yellow - for sun damaged, fatigued skin - similar to green but gentler.
Pink - for sensitive skins - face masks for softening the skin, all over body treatments for tissue refirming and hair treatments.
White - for sensitive skin - ideal for babies, dusting powder, hair treatments, absorbing odours and oil free massages.
Basic Directions:
As uses for clay are many and varied the directions will depend upon which application is chosen. Mainly clay is mixed with pure water (not tap water) into a paste in a glass or ceramic bowl. Measure the clay required, this can be trial and error as each clay absorbs liquid differently. For smoother consistency always add clay to liquid and let it absorb, then using a wooden spatula mix to a required texture, adding more clay or water depending on use. Clay can be applied HOT or COLD. Clay can also be mixed with oils (jojoba, macadamia etc) honey, essential oils, natural yoghurt, egg yolk, herbs, garlic etc for more specialised treatments.
Please read enclosed directions.