NEWS
NEW ARRIVAL
STYX PERFUMES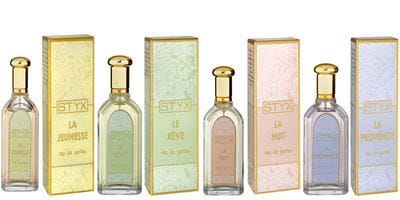 4 New fragrances released each unique and different.
La Jeunesse - floral fragrance of mandarine and orange.
Le Reve - Orientatal inspiration with the scent of ylang ylang.
La Provence - French inspiration with the scent of lavender.
La Nuit - Floral fragrance of jasmine.
For more information Click Here.
---
Janurary 2014
NEW PRODUCT
BB MAGIC CREAM
Cream colour with 6 effects in a single product: Moisturises, nourishes, conceal, mimics, brightens and protects. Achieved thanks to its content of Aloe Vera, Shea Butter, Oat Extract, Argan Oil and SPF 30. Formulated with mineral pigments encapsulated in natural polymers that are released and activate its colour when applied on the skin, blending perfectly on any skin tone. For more Information Click Here.
---
December 2013
NEW ARRIVAL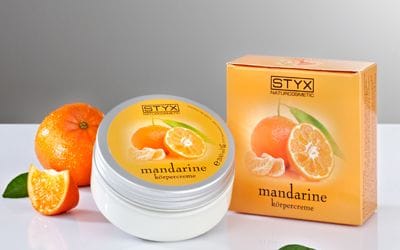 Mandarine Body Cream - fresh, fruity and revitalising - this body cream gives you that extra lift throughout the day while at the same time satisfying both the body and soul. Its rich texture moisturises your skin and protects it against dehydration. An ideal choice in order to enhance your well-being in a fruity way. For more Information Click Here.
---
October 2013
NOW AVAILABLE
Stageline Airbrushing Products
Range consists of Airbrush colours - high quality formula silicone based formula and micronised pigments. Finishing powder, stencils and other accessories. For more information Click Here.
---
February 2013
NEW ARRIVAL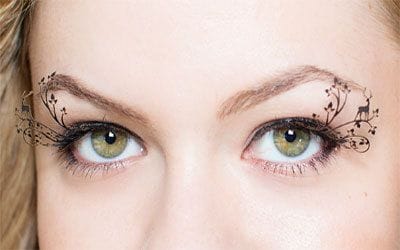 All Belle Eyelashes
All Belle Specialised Eyelashes with perfect C curve. Easy to apply and comfortable to wear. Use the whole band or cut and use sections on the corner of the eyelids for an extra special effect. Available in Natural, Paper and Lace designs in different colour density and sizes. For more information and available designs Click Here.
---
September 2012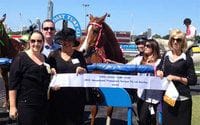 CONGRATULATIONS
Congratulations to trainer Gillian Heinrich and the connections of Presentation the Winner of the Look For Beauty Online Handicap held on 15th September 2012 at the Gold Coast Turf Club.
---
September 2012
IPS Race Day
15th September 2012
Gold Coast Turf Club
Dust off the fascinator or dry clean the suit for this great annual race day.
Look For Beauty Online are proud to be sponsoring a race.
It is set to be a fantastic day with great weather and lots of fun and plenty of racing.
So come join the fun at the Gold Coast Turf Club. Hope to see you there!!
Act For Kids is the charity we will be supporting at this year's race day, who work tirelessly to treat and prevent child abuse and neglect. All funds raised will go to this wonderful charity, with the hope of making the lives of many underprivileged children just that little bit easier. Please dig deep and support the kids
Gates open: 10am (entry $12)
---
July 2012
Hermippe Wrinkle Care Device
Hermippe is the total massager to introduce the wrinkle care cream and essence into skin. A conveniently shaped massage head, for easy application to the facial contours around the eyes, nose and mouth. This product utilises the ion for suitable penetration of wrinkle care creams into the skin as well as the fine vibrating massage, with a compact massage head designed to address fine wrinkles.
For more information Click Here
---
June 2012
D'ORLEAC FAME LOOK 3D MASCARA

A new generation in mascara that provides - Density, Volume and Length.
This specially designed ball brush wand applicator that is made of silicone, allowing flexibility and ease of application.
The new formulation creates longer, fuller lashes as well as nourishing and protecting lashes. Luminous glossy finish for that dramatic and glamourous look. Water resistant for easy removal.
For More Information Click Here
---
Dec/Jan 2011/12
Grab the Spring Summer 2012 Issue of IMAGE magazine
for a special discount code!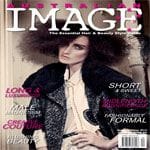 Australian IMAGE is an essential hair style guide featuring the latest trends, inspiring ideas, cuts and colours for consumers. Published twice a year in Summer and Winter, Australian IMAGE features 100's of styles to choose from including the latest trendy short hair cuts, magnificent mid-length looks, straight or wavy, sexy long hair, up-styles, braiding and formal hair for that special event or party, not to mention the gorgeous mens section. The many talented hairstylists who contribute to Australian IMAGE and showcase their work form a collective work of the best of the best in Australian hairdressing.
Image magazine is perfect for finding your new hairstyle and take it along to your hairdresser so they can create your new look!
Find our ad in the magazine and receive a $10 discount code off your order.
---
July 2011
Website Launch
Are you time poor?
Tired of paying BIG dollars for your cosmetics?
The launch of our NEW online store GUARANTEES to help solve some of your problems.
The quality products available will provide an easy solution to purchase for yourself, family or friends. At prices that are affordable, offer value for money and are continually available. Not "here today and deleted tomorrow" your favourite colours and choice of products will be just a "Shopping cart" away.
---